Studio Type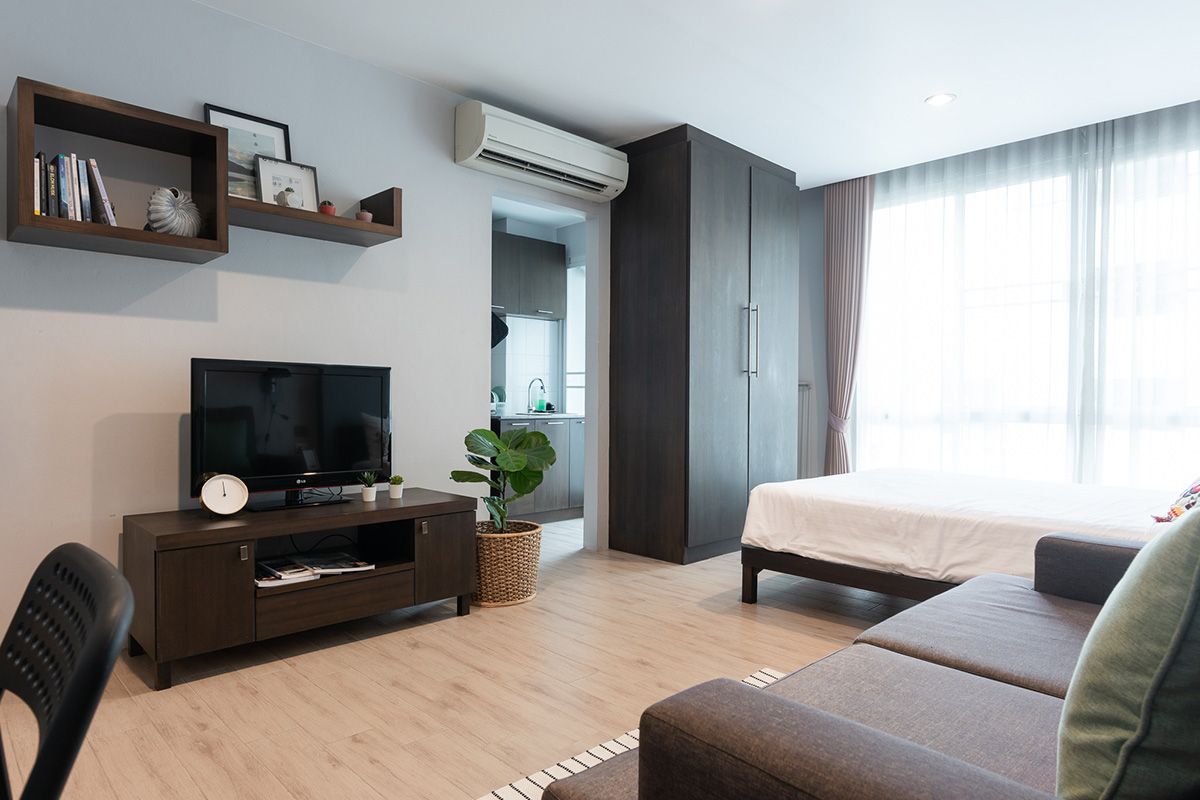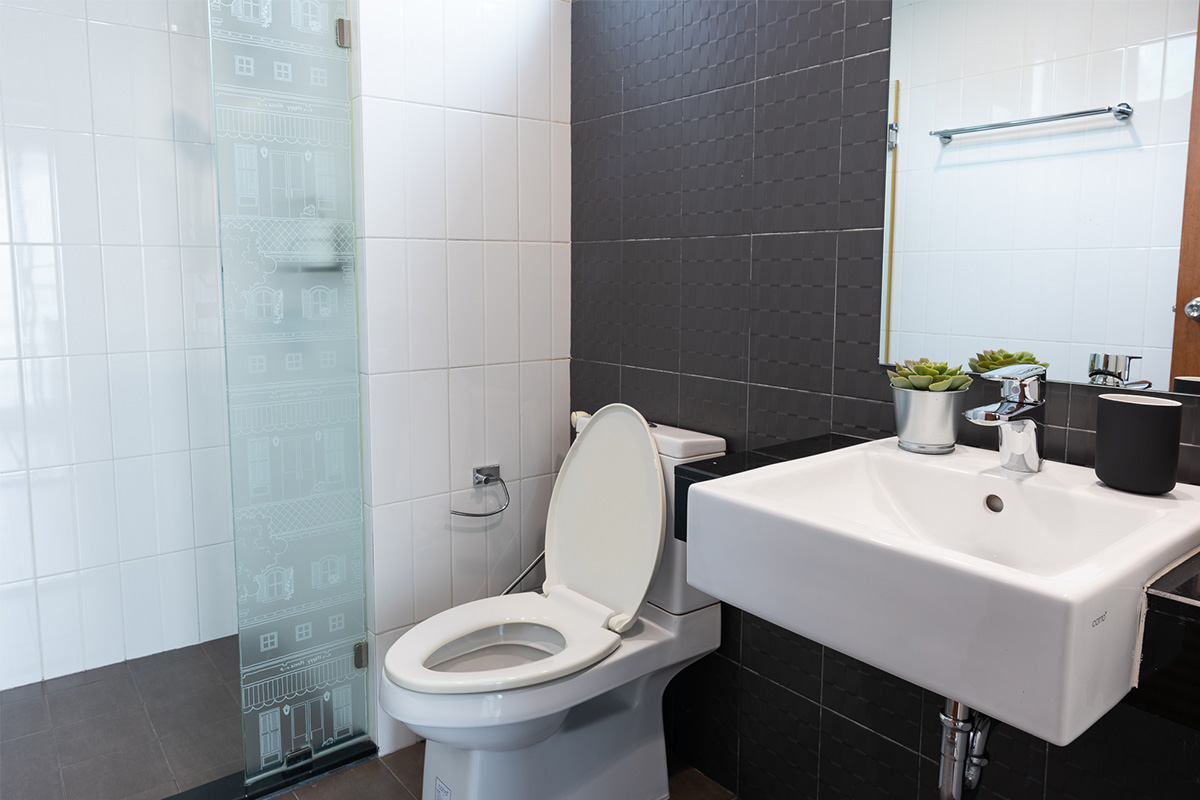 Room - studio bed and sofa
Room - studio - from sofa to pantry
Room - studio view from entrance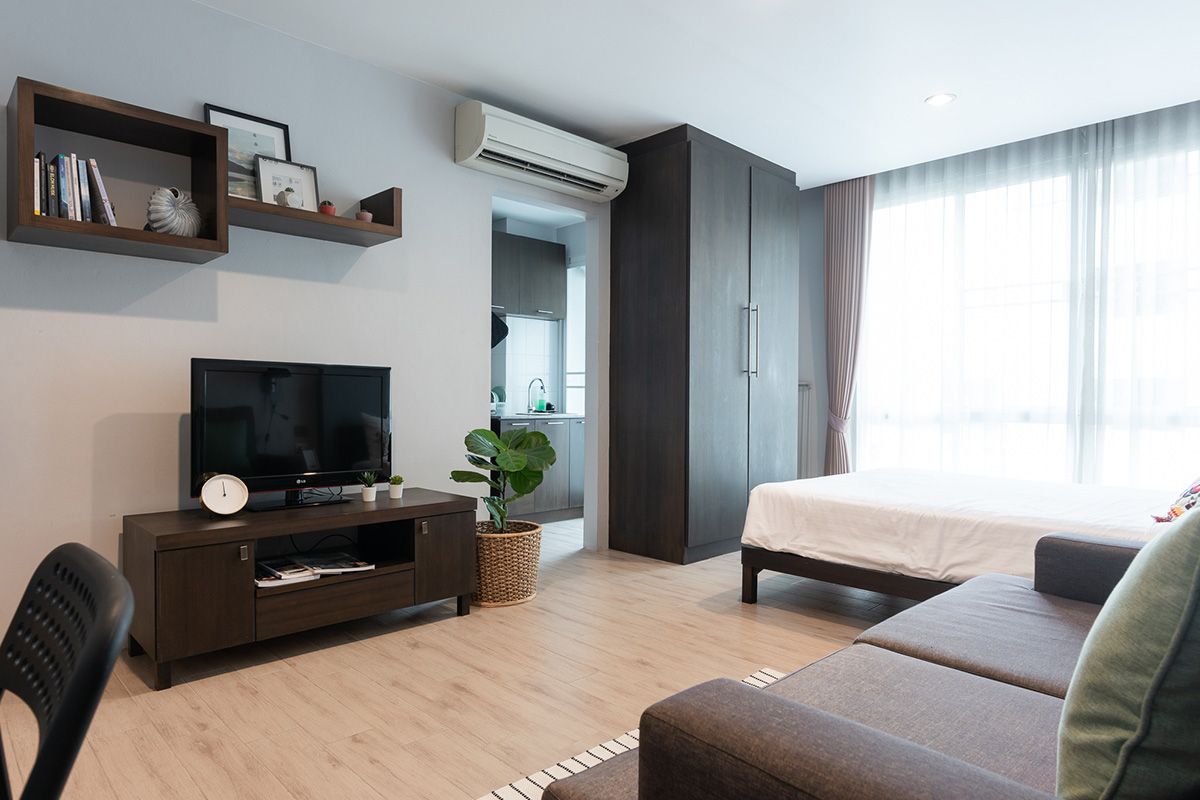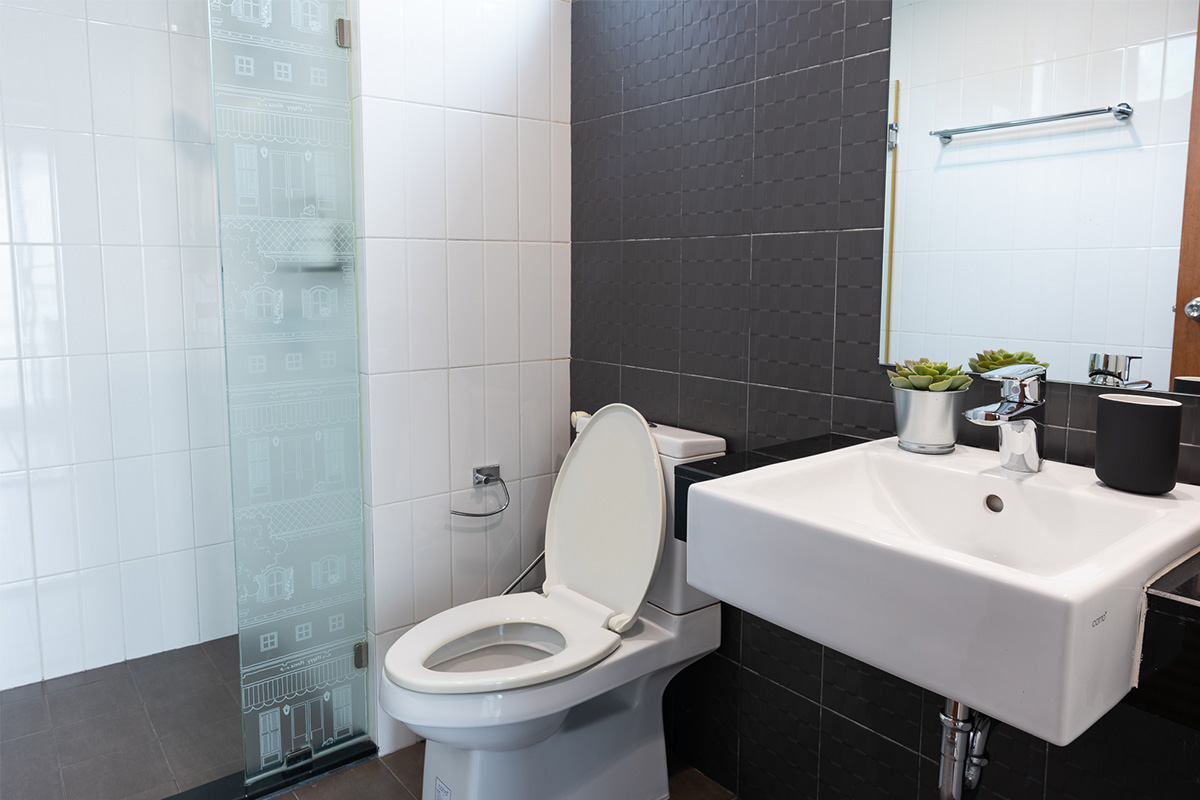 Monthly rent and Weekly rent are available.
รายเดือน เรารับขึ้นต่ำตั้งแต่ 1 เดือน | รายวัน เรารับขั้นต่ำที่ 2 คืน 3 วัน
Room Details
Room size : 28.5 sq.m.
Shared space living room and bed room
Bed size : queen size, 180 x 200 cm
Balcony : 1 m width
Private Shower
Private Toilet
Room Facilities
Wi-Fi internet access
Flat screen TV
Local and international TV channels
Air Conditioning
Refrigerator
Microwave
Water Heater
Couch / Sofa
Mosquito net
Wardrobe / Closet
In room
Linens
Cloth rack
Ashtray, allow to smoke at the balcony.
Desk 40 x 60 cm *
Iron and iron board *
Bath room
Towel **
Toiletries, for weekly rate only
Hair dryer *
Bath Mat
Pantry
Drinking Water ***
Toilet paper ***
silverware
plates, bowls, glasses
Coffee cup and Coffee spoon
Electric Kettle *
Note
* For weekly rate, Optional for 1-2 month contract please request.
** For weekly rate and 1-2 month contract.
*** Refill for Weekly Rate. Monthly rate, provide for the first time only.